Wordcamp Speaker: Ryan Ozawa
Posted by
judi
on Oct 13, 2008 in
Speakers
,
WordCamp Speakers
•
4 comments
Making Personal Connections
Before the Internet was a platform for big business, it was a platform for personal expression and exploration. Personal web pages and online journals sprouted up amongst the university course plans and technical manuals. The rest is history. Yet for all the focus on the online, it's when connections reach offline than the real magic happens. Ryan hopes to share tales of the prehistoric – or pre-blog – days of "escribitionism," and how the advent of tools like WordPress transformed a fringe community into a movement.
About Ryan Ozawa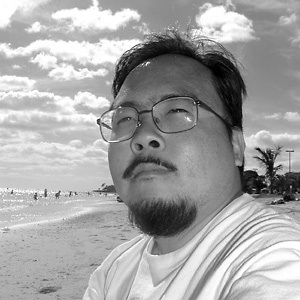 Ryan Kawailani Ozawa has spent too much time publishing and playing online since 1994. Having posted both poignant and pointless thoughts on the Internet long before the tech trendsetters coined the guttural nounverb "blog," he is a longtime advocate and fan of personal publishing on the web.
He founded Diarist.Net in 1998, one of the first resources devoted to 'escribitionism' or online journaling, and convened the inaugural JournalCon in 2000, a first-of-its-kind "real world" gathering of an already thriving online community.
In addition to his obsession with the written word, Ozawa is also passionate about "new media." In March 2005, he started podcasting, producing "HawaiiUP" (a Hawaii-focused show) and "The Transmission" (a fan podcast for ABC's filmed-in-Hawaii series "LOST"), which reaches over 20,000 listeners around the world. He also produces regular videos, documenting both personal and community events, and was an early local "lifecaster" -- streaming live video over the internet as he's out and about in Honolulu.
Ozawa served as the Editor-in-Chief of Ka Leo O Hawai`i, the daily student newspaper at the Univ. of Hawaii-Manoa, for two years (1995-'97), after holding the same post at Ke Kalahea, the weekly student newspaper at UH-Hilo (1994-'95). He has a journalism degree from UH, and won first place for investigative reporting from the Carol Burnett Fund for Responsible Journalism. A Mililani High School alumnus, he is married with three children.
Previous Entry: Podcamp Speaker: Rob Halper (with Roxanne Darling)
Next Entry: 'Ohana Sponsor – Tilzy.TV