Aliʻi Sponsor: Johnson & Johnson
Posted by
roxanne
on Oct 2, 2008 in
Aliʻi Sponsors
,
Featured
,
Sponsors
•
2 comments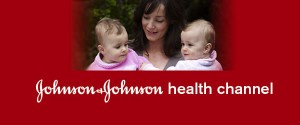 In one of my previous careers, I was a health coach working for JNJ and providing services to their clients, who were employees of companies like Motorola and Seagate. Many hops later and I was presenting a talk a few weeks ago at BlogWorld Expo in Las Vegas, where I met Rob Halper, Director of Corporate Video for Johnson & Johnson. Rob has created a YouTube Health Channel for JNJ; he will be attending our event to speak about his experiences there.
We are very grateful to JNJ for also stepping in to provide us with a $2500 sponsorship. We have done amazingly well at raising in-kind donations, so this actual cash gift is going to help a lot with paying our direct bills for the meeting space, wifi, etc.
JNJ has a track record of being a progressive company and is an excellent role model for those who may be sitting on the sidelines of new media thinking it's just for the kids. As a large, publicly-traded company, JNJ proves that there is a way to get out an participate in the conversation, safely, smartly, and with technical savvy.
Here's a short video I grabbed from the JNJ YouTube page. Please visit their channel and be sure to leave a comment!
>
Previous Entry: AV Sponsor: Projection Presentation Technology
Next Entry: Sponsorship Packages