Hotel Sponsor: Wyland Waikiki Hotel
Posted by
roxanne
on Sep 10, 2008 in
Featured
,
Premium Sponsors
,
Sponsors
,
Travel
•
4 comments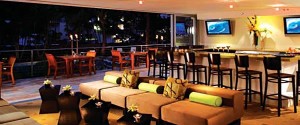 SPECIAL RATES FOR PODCAMP!
Only $109 per night. To book this rate, please call the hotel Sales Department directly at 808-954-4031 and ask for "PODCAMP" rates. You can book several days before and after at this special rate. Hawaii is -10 hours GMT; check the time now! YOu can read more in the Wyland Waikik Press Release.
We are thrilled to announce that the Wyland Waikiki Hotel is not only offering us low room rates for those of you traveling to Oahu, they are also on board as a Premium Sponsor! Anyone who lives local knows the travel industry is feeling a little pinched these days, however the smart folks at the Wyland are forging ahead as leaders in adopting new media and social networking to get the word out about their modern, chic hotel.
In the Wyland Waikiki's own words:
Welcome to The Wyland Waikiki, a visionary hotel inspired by the magnificence of the sea, and featuring the creative vision of renowned marine artist, Wyland. Experience this spectacular new innovation in Waikiki hotel accommodations - a vibrant celebration of the ocean's beauty in a stylish, contemporary atmosphere. Realize a heightened sense of peace in our outdoor sculpture garden, a subtle yet inspiring display of Wyland's signature works - bronze whales, dolphins, and sea turtles amidst swaying coconut palms.

Take a short stroll to Waikiki Beach. Witness a brilliant crescent of white sand awash in the iconic shadow of Diamond Head Crater. Observe daredevil surfers test their skills and courage on monster North Shore swells. Soak up the true essence of Hawaiians' love affair with the sea within this meticulously designed Waikiki Hawaii hotel setting:

Located at 400 Royal Hawaiian Avenue
Just a short walk to Waikiki Beach, Kalakaua Avenue shopping, and Waikiki Beach Walk ®
Surrounded by world-class shopping, restaurants, and activities
10 miles from Honolulu International Airport
Convenient to Hawaii Convention Center
An Obitz Best in Stay Award™ Winner for Best in Business
The hotel General Manager, Robin Graf, started blogging this summer and is a natural. Please visit his blog and be sure to leave a comment! You can also follow him on Twitter.
More details to follow. Thank you Stacy and Robin for being such generous Podcamp Hawaii sponsors!
Previous Entry: First Podcamp Hawaii T-Shirt Sighting!
Next Entry: Venue Sponsor: Hawaii Convention Center